Counselling Directories: 5 Essential Tips to Stand Out
If you're a counsellor or therapist with a private practice, chances are you're already listed on counselling directories in a bid to increase your visibility and findability online.  
Clients often ask me how they can stand out from the crowd online and locally.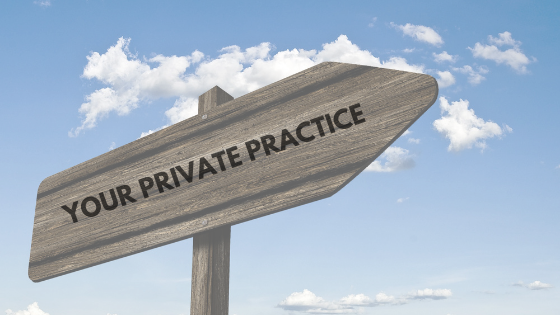 When fully utilised, directories can help to increase your online presence, attract more ideal clients and establish authority in your field.
You've got a professional photo at the ready, your call to action game is strong and you're even offering a free consultation.
What now?
Market your private practice effectively with these 5 Essential Tips to Stand Out On Counselling Directories.
#1 Know Your Niche
I know, I know… I talk about niches A LOT but that's because having a niche is so darn important!
When you create your profile be sure to reflect and write to your niche. It may feel like you're limiting your options but the clearer you can be about who you want to help and how you can help them, the more ideal clients you'll attract.
#2 Write an Engaging Headline
A stand-out headline is essential when you're competing for attention on directories.
Your headline can be either solution or problem focussed but you're aiming to stop your target audience in their tracks and make them want to read on. It needs to resonate with your ideal clients' problems or struggles to really grab their attention.
#3 Enhance your Profile and Improve your SEO with Keywords
Decide upon 2 or 3 words or phrases that reflect:
Where you are
Who you are
Who you help
What you help with
You might use the following format to help you figure this out:
I am a [WHERE YOU'RE BASED and WHAT YOU DO] who works with [IDEAL CLIENT] that want/need help with/to [IDEAL CLIENT PROBLEM]
E.g.
I am a Plymouth Hypnotherapist who works with smokers that need to help to quit smoking.
OR
I am a London Counsellor who works with couples who want to improve their relationship.
Once you know your keywords and phrases (such as 'London Counsellor', 'Couples' and 'Relationship') you can include them throughout your profile. Just like your website, you want search engines to rank your profile high for these keywords.
The key here is to make sure your copy remains natural. Keyword stuffing can negatively impact upon your search engine rankings.
#4 Talk About What Makes You Different
You have your own unique knowledge and experiences so don't be afraid to shout about it!
Just like writing to your niche, being clear about your uniqueness can help attract your ideal client. Including your personal wisdom in your copy shows your authenticity. This could be the difference between an ideal client contacting you or not.
#5 Submit Articles
Some directories allow you to submit articles so make use of this feature if it's available.
Submitting articles can be a simple way to establish yourself as an authority within your niche and can also improve your search engine rankings (see #3).
Furthermore, these articles can help reassure your prospective clients and help them get to know you.
So there you have it: 5 Essential Tips to Stand Out On Counselling Directories.
As always, let me know what you think (and introduce yourself and your practice) in the comments below and don't forget to connect with me on LinkedIn.
Are your directories working well for you? Are you going to implement any changes? Do you have any other great tips?
Do you want your ideal clients to come to you?  Could you do with some help focusing your marketing and other communications to your ideal client?
Get in touch for straightforward and affordable help from Koala VA.
We've Got This.
Samantha is a Virtual Assistant and owner of Koala VA. Koala VA provides tailored and affordable virtual assistance and business support packages to private practice counsellors and therapists in the UK. Services include: Social Media Support, Website Maintenance, Diary Management and General Admin.