Social media can be a great way for therapists to market themselves, but to really make it work you need to have a plan in place. 
Here's how to create a social media strategy that will help you reach and engage your ideal clients and aligns with your business goals.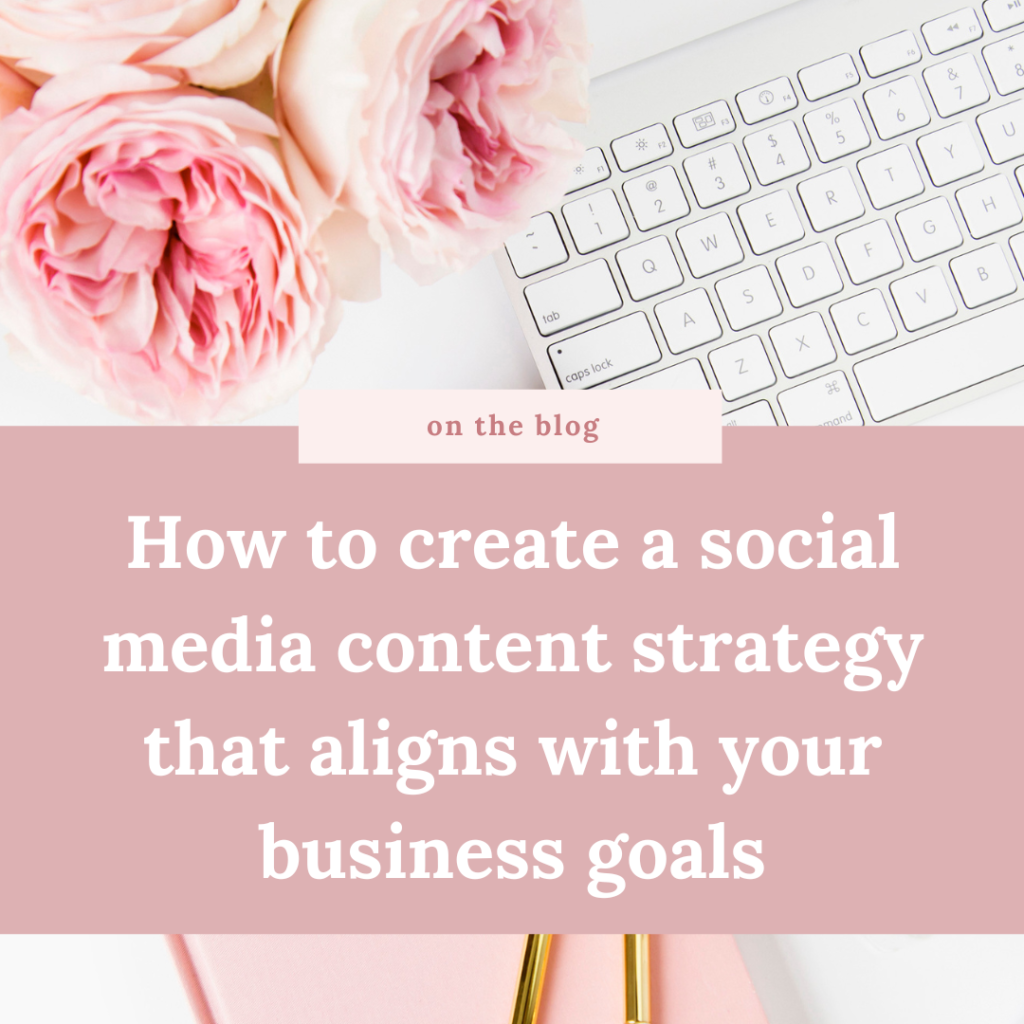 Know your business goals
In order for your approach to social media to be aligned and authentic, you need to decide on your goals!
What do you want to achieve through your social media efforts? 
Do you want to get more traffic to your website, increase your brand's visibility, or generate leads? 
Identifying your goals will help guide the development of your strategy. 
If you want to drive traffic to your website, you might focus on creating content with links back to your site, or promoting your latest blog posts on social media. 
If you want to increase brand awareness, you might create visually appealing content that showcases your brand's personality and values.
Understand your target audience
To effectively reach and engage your ideal clients, it's essential to know who they are and what kinds of content they're likely to respond to. 
This could involve creating an "ideal client avatar," analysing competitors and conducting market research, reviewing your current audience data and analytics, or even doing surveys to gather feedback.
Choose the right channels and platforms
There are so many social media platforms out there, so it's important to select the ones that are most relevant for your business. 
Consider factors like the demographics of the platform's users, the types of content that perform well on the platform, and the level of engagement you can expect. 
For example, if your ideal client is other professionals, you might find them on LinkedIn. If you're targeting parents, you might find them in Facebook Groups.
Make a content calendar
A content calendar is a schedule of the content you plan to post on social media. It can help you stay organised and make sure you're consistently posting high-quality content that aligns with your business goals. 
When creating your calendar, think about the types of content you want to post, how often you'll post, and the specific goals you hope to achieve with each piece of content.
Analyse and adjust your strategy
A good social media strategy is one that changes over time. You'll need to regularly analyse and adjust your approach based on your business focus and what's doing well (or not so well). 
In order to be able to analyse and adjust your strategy, you'll need to track relevant metrics like engagement rates, website traffic, and conversions. 
If you notice that certain types of content are performing really well, you might choose to focus more on creating that type of content. And if you notice that certain types of content aren't resonating with your audience, you might want to tweak your strategy or try a different approach.
By following these steps and regularly analysing and adjusting your efforts, you can create an aligned and purposeful social media strategy that helps you to reach your target audience AND your business goals. 
Just remember to be strategic, consistent, and focused, and you'll be well on your way to success on social media!
Need help creating a social media strategy for your practice? I'm launching something BIG on 25.01.2023 that will have you up and running in no time. Join my mailing list to be the first to hear about it!