Summer is *almost* here, the sun is out and, at some point over the next few months, you're going to want to take a break from your socials and enjoy a well-earned rest.
But if you run a busy online business which relies on active social channels, you might be wondering how?
Perhaps you're worried that if your account suddenly goes cold, you'll lose followers or ruin the momentum you've built up.
Don't worry. In this blog, I share my tips on how to take a digital detox while keeping your socials running smoothly.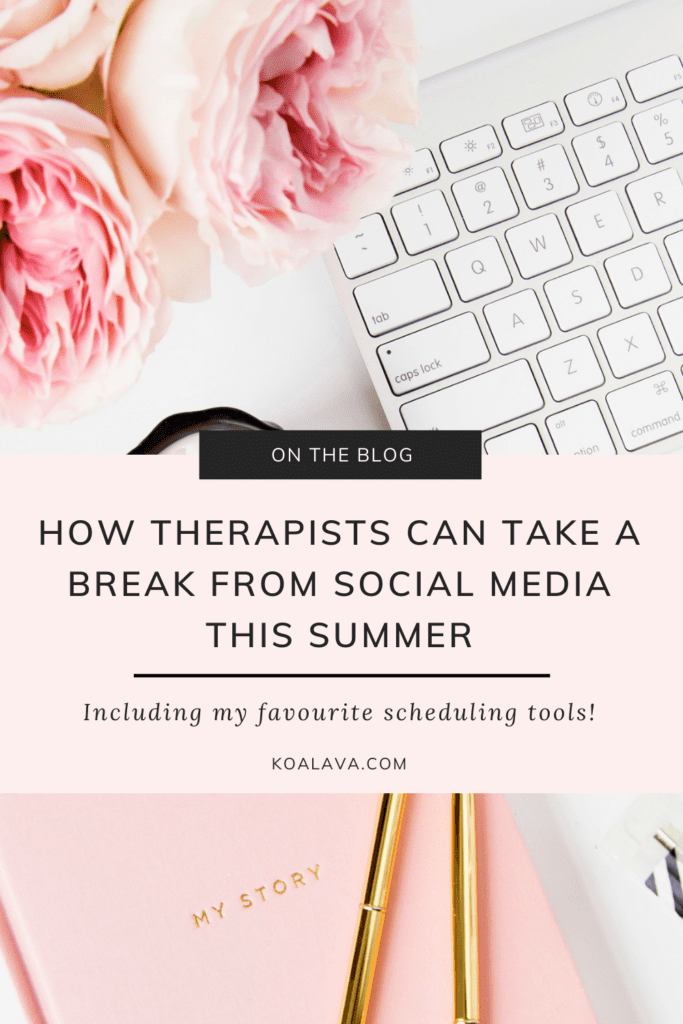 Plan ahead
The first step to securing a stress-free summer break is to plan ahead.
Think about the best kind of content to share with your followers while you are away. 
Maybe you could use more branded images which will keep your business front of mind for your audience. Keep the captions shorter.
Avoid including calls to action which ask for DMs, instead, ask readers to share their own tips or simply use phrases such as 'Double tap if you agree' or 'Save for later'.
These kinds of actions will keep the algorithm happy while you're away.
And there's no need to reinvent the wheel – use your insights to look at what worked last summer then tweak and repeat! 
Batch create content 
Once you know what content you want to share during your break, batch create it.
Set aside an afternoon to get it all done so that you can tick it off your pre-holiday to-do list.
Schedule
If you don't already use a scheduler, now is a great time to start. I personally use Metricool (which has a brilliant free plan for beginners) or Later for all of my clients, but other great options depending on your budget include Publer, Agorapulse or Loomly.
Facebook and Instagram also have a free in-built scheduler which you can access via Meta Business Suite.
Tell people things will be quieter
Don't be afraid to let your community know that things might be a bit quieter for a week or two.
Chances are they'll be delighted that you're able to take a break. The last thing they'll want is you posting from your sunlounger or hotel room late at night.
If you're open with people in advance and let them know they may have to wait a little longer than normal for a reply, they'll appreciate your honesty.
Set up auto-replies for DMs
Did you know that you can set up automated replies to messages on some of the social media platforms?
Facebook and Instagram let you do this via Meta Business Suite. Go to your Inbox then click on Automated Responses in the top right-hand corner.
You can also set an Away message if you have the premium version of LinkedIn.
Let people know when you'll get back to them and share a link to your website if you have one.
Get help
If you're worried about your accounts going cold over your summer break, I can help.
As well as helping you to plan your summer content, I can keep things ticking over while you're away so that you can completely switch off.
With me at the helm, you'll be able to relax, safe in the knowledge that everything is taken care of.
This means that all that's left for you to do is turn off your notifications and enjoy your time off.
Book a discovery call today and let's get you set up in time for your summer holiday!