The Mental Health Directory: All of the UK's Support Services, All in One Place
20-year-old Kat's life was turned upside down in 2002.
Held hostage while men robbed the off-license she worked at, Kat would later receive a commendation for bravery.
She also developed post traumatic stress disorder (PTSD).
WHAT IS PTSD?
Post Traumatic Stress Disorder is an anxiety disorder caused by very stressful or distressing events.
A person with PTSD will often relive the trauma through nightmares and flashbacks. They may experience feelings of guilt, irritability and isolation. Memories can be triggered by feelings, sights, sounds and even smells.
Other common symptoms of PTSD include:
Invasive memories
Feelings of distress
Nausea, sweating or pounding heart
Loss of interest in life and emotional numbness
THE BIRTH OF FEEL AMAZING
Thankfully, Kat was able to seek and receive support early on, but she was acutely aware that others facing mental health issues didn't have a support structure around them.
Having raised millions of pounds for charity, she decided to use her experience, skills, and knowledge in the mental health sector to help as many people as she could.
Feel Amazing was born.
WHAT IS FEEL AMAZING?
Feel Amazing is a not-for-profit social enterprise with one simple goal in mind – to help people feel a little more amazing every day.
It seeks to enable honest and open conversations about mental health and normalise perceptions as well as showcase all the incredible support that's available out there.
While most people are aware they can speak to their GP – or even reach out to a charity – about their mental health, what about all the other information and fantastic individuals and organisations providing support services every day?
If only people knew where to look.
INTRODUCING THE MENTAL HEALTH DIRECTORY
Not wanting to see people suffer with mental health issues in silence, Kat has most recently set about creating a brand new directory.  
The Mental Health Directory looks to bring together all of the support and information services from around the UK so help and knowledge can be easily accessed by those in need.
Charities, NHS Services, Private Practices and Providers… everything listed in one, easy to access place.
Users can browse services based on their category (e.g. anxiety) or keyword, and by location so that the results are perfectly tailored to their needs.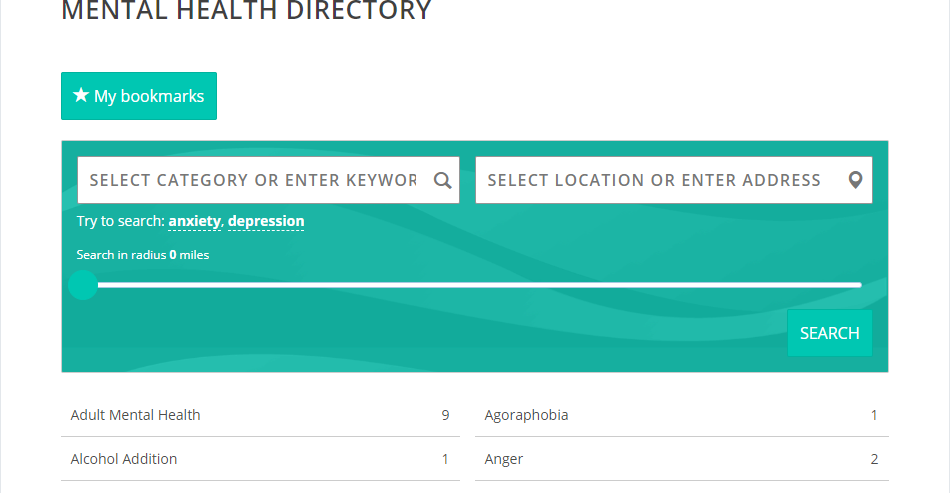 Registered members benefit from the directory's powerful radius search facility, the ability to submit blog articles, and the chance to share details of their events.
Included within your own dedicated listing:
a description of who you are and what you do
a list of your services and categories
photographs and videos
a link to your website
email and telephone contact details
links to your social media pages
multiple addresses
With discount code launch-95 new members can get the first year's membership for just £100. That saves you £134 compared to monthly membership!
Join the UK's first mental health directory in the UK include the complete range of mental health services available today.
Do you want your ideal clients to come to you?  
Could you do with some help focusing your marketing and other communications to your ideal client?
Get in touch for straightforward and affordable help from Koala VA.
We've Got This.
Samantha is a Virtual Assistant and owner of Koala VA. Koala VA provides tailored and affordable virtual assistance and business support packages to private practice counsellors and therapists in the UK. Services include: Social Media Support, Website Maintenance, Diary Management and General Admin.